Ambitious ideas & brilliant implementation Lots of coffee and too much time spent at a screen analysing.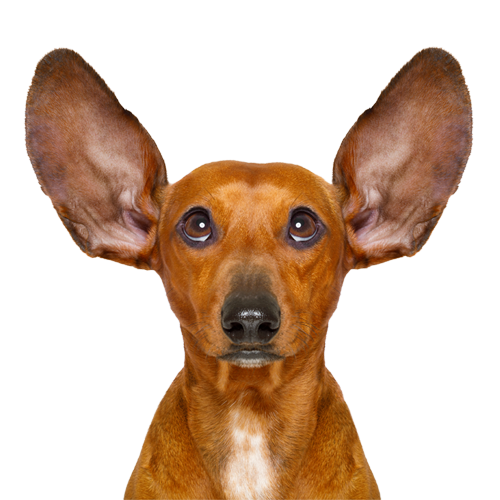 According to Google Analytics this page was our 2nd most visited, but had one of our highest bounce rates. After watching Rand Fishkin talk about how important stories are over listing benefits or features, I decided to make it more personal. If you would like to read the old generic content, scroll further down.
I started Loud Digital in the summer of 2018 after spending a year working in Hull for an Ecommerce business with 3 very interesting brands. They gave me the freedom to enhance my skills and experiment. I initially joined as a Web Designer, but by the time I left, I had been allowed to get an insight into all aspects of Digital Marketing. For example…
I helped structure a Content Hub to increase Organic Traffic by becoming a lead authority on brand subjects and taking Google Rich snippet spots (SEO)
I performed CXL Ecommerce Audits. (CRO & UX)
I created landing pages with Conversion Rate Optimisation in mind. (CRO & UX)
I set up Event tracking in Google Tag Manager (CRO)
Configured Styling for Magento 2 launches of all 3 brands. (HTML & CSS)
Managed the Analysis, Strategy and Implementation of Facebook Ads (PPC)
Re-built Style-sheets in LESS (HTML & CSS)
I created custom dashboards in Google Data Studio for reporting PPC and SEO performance (PPC & SEO)
I analysed and launched A / B Tests in Google Optimize (CRO & AB Testing)
I became the go-to guy for any technical queries for anything in the office. (IT Support)
I analysed and launched A / B Tests in Google Optimize (CRO & AB Testing)
Managed the Analysis, Strategy and Implementation of Facebook Ads (PPC)
Managed the Analysis, Strategy and Implementation of Bing Ads (PPC)
Provided analysis and insight into Google Ad campaigns (PPC)
Helped Diagnose attribution problems in Google Analytics and Facebook. (Digital Strategy)
Provided analysis using Google Analytics to identify weak pieces of content and discovered "quick wins" in terms of SEO. (Digital Strategy & SEO)
Analysed MailChimp and Email marketing Automations (Email marketing)
Created and tweaked Email Marketing Templates for MailChimp and Magento (Email Marketing)
This gave me a solid foundation to hone my skills in Digital Marketing and become very well-rounded.
Previously, I ran an Online Reputation Management company named TwistFox for 5 years before getting disillusioned with the industry and the type of clientele it attracted.
I believe there are a lot of agencies out there that offer poor value for money. I (perhaps delusionally) believe that I can provide a better service at a much cheaper cost for the majority of businesses.
How can I provide more value at a cheaper price?
I don't have an office — I split my time working from home and a co-working space in Beverley.
I don't waste time with wordy proposals and get straight to the point of what I can offer.
I don't have any expensive overheads other than subscriptions to vital tools such as Ahrefs.
Founder & Senior Digital Marketing Consultant
Our Newest member of the team & huge Grimsby Town FC fan
We launched LoudDigital in the summer of 2018 to provide a wide range of Digital Marketing related services in Hull & the surrounding areas.

We help you identify your objectives and marketing goals to achieve long-term results. We treat your business as if it was our very own.

We use the KISS (Keep it simple, stupid) principle when it comes to digital marketing by focusing on making you more money and not overcomplicating the strategy.

We aim to build long-term business relationships and develop a deep level of understanding of your processes to make a real difference to your revenue and give you an industry-leading return on investment.

We avoid complacency by regularly meeting our clients to discuss what is working and what's not and how you think we can improve. We're always thinking ahead and coming up with new ideas to help your business evolve. It's what separates us from most agencies, every strategy we implement is tailored to your individual situation and needs.

We really believe that we offer a unique way of thinking and an unmatched level of service. We're constantly evolving our services and knowledge to improve the level of service we can offer to your business to improve every step of the online experience. We try to avoid going stale by always being open to criticism and always asking for feedback from our clients, so we can fine-tune and refine our offerings.

Everything we do is tracked and results-driven. We utilise Analytics to fine-tune campaigns and make sure your business succeeds, which in turn helps us succeed.
OUR GOAL
To be the leading provider of Digital Marketing Solutions in Yorkshire & Lincolnshire
Ready to explore our services? Request a call today.